In order to progress we must challenge ourselves. As harmonica players, getting in front of an audience is an excellent way. However, even though I am very interested in harmonica music I find that other people don't have the same interest as I. After a couple of solo harmonica instrumentals most people lose interest. a better way then I find is starting a guitar, harmonica duo.
Why not a full band?
The reason I recommend a duo (or possibly a trio) is that finding one person with a similar interest and drive is much easier than 4-5 people with the same interest and drive. The more people involved the less common ground you usually have. Another thing you may not have considered is that scheduling rehersals with a full band can be a nightmare. To me a guitar harmonica duo is the perfect setup to begin with.
Getting started
I suggest you follow a path something like this:
Gather a library of music you want to play
Find a potential duo partner, maybe a friend. If not then advertise on forum such as Bandfinder.
Discuss what you want to do, make sure your goals are not too far apart.
Try a few rehersals together, start with easy songs you are both familiar with.
Build your repetoir together. You probably need about 10-15 songs before you do your first gig.
Find your first gig. It can be a friends party, a café, pub or why not go busking in the street? Don't be afraid to ask to get paid but be realistic.
If it all works out, continue building your repetoir get more gigs.
A few additional pointers
Make sure that either you or your guitarist sing, pure instrumental music is harder to find gigs for in my opinion. Consider taking up singing if neither of you sing to begin with! Be prepared for that you will not be the center of attention on all gigs. Some people rather talk than listen, jsut get used to it and focus on the people who do listen. Make sure your set list contains varielty, it will keep people interested for longer. If you are adding a song you are not too sure about then put it between two songs you know you will nail. Make sure to put a little bit of talking in between the songs, script it if necessary.
My own path
I don't play in a guitar harmonica duo myself, it quickly turned into a trio for me. Duo or trio is not that important actually, it is the act of making music together and the challenge that matters.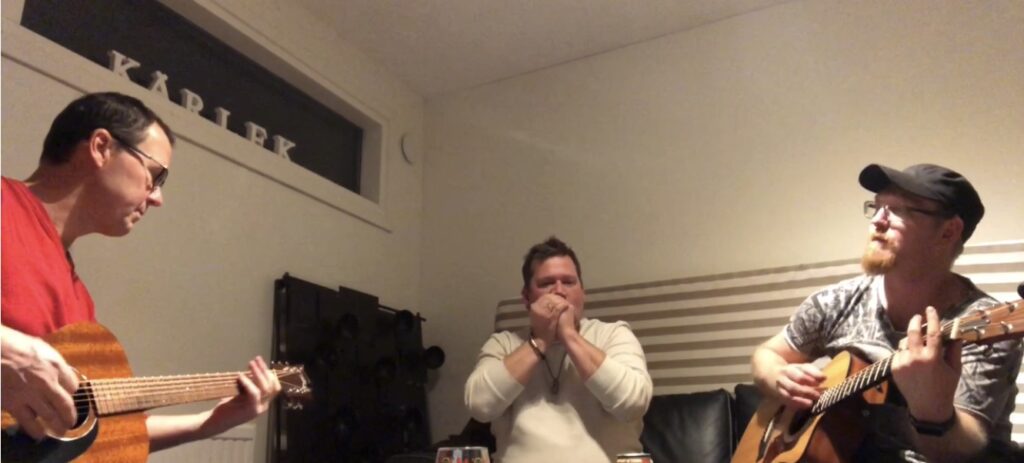 Go do it!
I hope this inspires you to start a guitar harmonica duo (or trio) nad that you get out in front of an audience. Why not start looking for a guitartist today?
Don't forget to sign up below to get the Welcome package and exclusive articles!